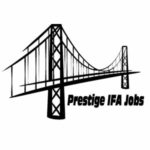 Our client is one of the largest independent award winning financial services and insurance brokers, with over a twenty-two-year pedigree of operations in the Gulf Region.
They continue to expand in Qatar, where they have been established since 2008. Qatar is a well-regulated market lending itself to a professional approach to financial advice and service.
As a well-established Insurance Brokerage, their client bank reflects Qatar's population, as does our team of established Financial Consultants – they serve clients in every community.
Operating from their prestigious offices in The Palm Tower (Al Dafna), you will offer a full range of life insurance, savings and investment products to their clients, new and existing. Further, you will be able to offer a full range of commercial insurance, employee benefits and personal lines insurance, supported by a first class administration team.
Qatar is a fabulous growth market and we are looking for experienced and qualified financial services advisers . You will speak English fluently and be able mix in a variety of social settings. Qatar is a highly regulated market and you will need qualifications, equivalent to a 'Diploma' in the UK (a Level 4 qualification), to work there.
Their Financial Consultants operate in teams, managed by experienced Sales Managers who are there to help you to network, understand client needs and find the right solutions for each customer.
THEY ARE LOOKING FOR:
Experienced financial services advisers and consultants, ideally UK CISI level 4 qualified.
Ideally already operating in the Qatar market, although we are prepared to help you to relocate to Qatar.
You will speak English fluently and be able to mix in a variety of social settings.
Their Financial Consultants operate in teams, managed by experienced Sales Managers who are there to help you to network, understand client needs and find the right solution for each customer.
REQUIRED SKILLS:
The candidate we are looking for will be driven and want to grow with the company. They will also be an excellent and confident communicator with a positive attitude along with the ability to work on own initiative. Although some leads will be available to them, they will also possess the skills to generate leads as well as develop networks. Over and above all you must:
Be customer service centric
Be people focused
Be great at planning
Be good at negotiating
Be great at networking
Be a good communicator
Have good time management skills
Be a problem solver
Have impeccable integrity
Have excellent financial awareness
Be results driven
Be good at business Development
Be focused on sales culture
Be Ethical
Have good judgement
Have sound financial insight
RESPONSIBILITIES:
Prospects, develops and closes new business clients
Remain abreast of market, industry and regulatory developments and develops a personal network to increase knowledge
Arrange Client meetings and attend when required
Resolve any escalated complaints and disputes that arise and manage good levels of client service
Contacting clients and arrange in depth meetings with them to best understand their financial goals and aspirations, then generating a proposal to enable them to make an informed decision as to how they can achieve their financial goals
Keep up to date files relating to dealings with customer.
Identify Client's insurance and financial needs and offer advice and how best they can achieve these needs
Increase short-and long-term persistency of the company book of policies
Arranging regular meetings with existing customers to review and ensure that their insurance and financial requirements are being met. Are on target to deliver the results required in response to the customers changing needs and financial circumstances.
Contacting customers to make them aware of new financial and insurance products or changes to legislations that may affect their existing financial plans
Making customers both existing and new of the range of general insurance products that the company has available to address their needs
Ensure that you stay up to date with current products provided by the company and aspects of legal and regulatory requirements in the area where you work.
Analyzing information and preparing plans best suited to individual clients' requirements.
Researching the marketplace and providing clients with information on new and existing products and services.
Liaising with head office and financial services providers.
Communicating with other professionals, such as estate agents, solicitors and accountants.
EDUCATION:
Ideally have a UK CISI or CII level 4 Diploma qualification or have an international CFP®
2-3 Years of experience in an independent financial advisory capacity / Brokerage
THE COMPANY OFFERS:
They provide security and career opportunities with unlimited income and fully funded back office support
Visa sponsorship, medical and Life cover are provided.
This role also has on offer the opportunity to attend in house training to become certified with the UKs Chartered Insurance Institute at no cost to the successful candidate.
Continuous personal development facilitated by our Training and Development Team.
Attractive sales incentives including international conventions are just some of the additional rewards available.
TO BE CONSIDERED, YOU WILL NEED TO HAVE:
A persistent desire to succeed
Relationship and networking ability
A customer centric attitude
A flexible working style
An existing client bank (preferable but not essential)
Please note: This position would ideally suit experienced UK CISI / CII level 4 qualified investment advisory candidates. This position is NOT for someone from the accounting / auditing or financial management profession. This is a client facing, sales and targets driven profession for experienced financial advisors. Please only apply if you have the required wealth management and/or insurance experience.