Full Time
You'll get a great benefits package and their total commitment to take you as far as you'd like to grow! USD / Month
Salary: You'll get a great benefits package and their total commitment to take you as far as you'd like to grow!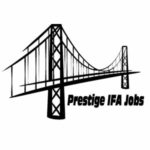 The Opportunity
Our client is seeking an experienced client service adviser to join their growing Wealth Advice team in Dubai, UAE.
Within the Middle East, our client's firm pioneers the delivery of comprehensive, holistic financial planning and evidence-based investment advisory services for HNW individuals, families, business owners. They assist clients in articulating meaningful goals and attaining those goals through actions and strategies consistent with their values.
You'd immediately be involved in all aspects of the business, shaping the way they care for their clients and transforming the Middle Eastern financial services landscape (HINT: They believe it's badly outdated and challenge its largely toxic status quo); you'd learn from experienced mentors; and be excited to work your way up a rewarding career ladder within a high-growth, high-performance firm with an unparalleled opportunity to made a big difference.
Candidates fitting into their culture will desire to work within a thriving team environment and be excited by the missionary vocation of introducing fiduciary standards into the Middle East.

Position overview
You'll work with an existing client bank and be expected to assist in various projects including planning meetings and reviews. You'll need to have a bias towards action, ability to work in a rapidly growing and evolving environment and have a posi+ive 'can-do' attitude.
In this role you'll:
– independently deliver financial planning advice for high-net-worth clients
– develop and manage ongoing client relationships
– delegate appropriate tasks and support team members
– advocate strongly for a planning-led and systematic investment approach
– provide input on the strategic plan and overall direction of the team
– expand the client's trust in AES by delivering exemplary service
– respond promptly and appropriately to clients' questions and requests
What you'll bring…
– 5 years+ of experience
– commitment to always acting in the clients' best interests
– proven ability to develop client relationships
– growth mindset/posi+ive attitude
– ability to explain complicated investment concepts in simple, client-friendly terms
– highly team-oriented work aptitude
– self-motivated to complete responsibilities with limited supervision
– B.A. or B.Sc. degree preferred & Level 4 qualified
– a unique ability/something special
– ability to thrive within a posi+ive, candid, challenging and collaborative environment – encouraging others to develop ways to work with them with a 'How can WE' mindset, increasing efficiency and effectiveness to better benefit our clients
– role-model high standards and a drive for excellence
What you'll get in return
You'll have the opportunity to learn from their team of experts, do impactful work, touch people's lives, and be a part of  their unique culture. They take great care of the people who take care of their clients. You'll get a great benefits package and their  total commitment to take you as far as you'd like to grow!
Why join this particular firm in the UAE?
Our client is about creating posi+ive change. For you, for those you serve and for wider society. They make a real difference to people's lives and their community. We're right for people who want a progressive, professional and highly challenging/rewarding long-term career – where you have the opportunity to control how far and fast you go.
Culture and philosophy
Since 2004, our client has been putting clients at the heart of everything they  do. They understand the secret to the success of any organisation is its people and that's why they're passionate about making their organisation a great place to work.
This means a culture where teams obsess about creating amazing results for their clients. They're unashamed about the fact that they work hard, work together and are the market-leading professionals in their chosen specialisms. You'll find investment in both your personal and professional development is a top priority for us.
The process
1) Fill in the application below and upload your CV
2) You may be invited for an initial 15-minute telephone interview with our client's HR team
3) Innermetrix and work-related assessments
4) 1-2 hour Interview with the team leader and team members
5) Final 30-minute culture fit interview with a CEO
Please note: This position would typically suit experienced and CISI / CII qualified UK investment advisory candidates at the top of their sport. A minimum of 5 years experience as a qualified level 4 advisor working in the wealth management business is a requirement. This position is NOT for someone from the accounting / auditing or financial management profession. This is a client facing, sales and targets driven profession. Please only apply if you have the required senior wealth management experience.