Full Time
Between 10 and 13k AED per month AED / Month
Salary: Between 10 and 13k AED per month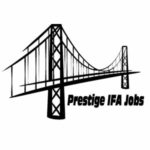 My client in Dubai and the UK  is a borderless IFA practice, designed to help experienced advisers grow their business. Their international advisers operate on a fee and commission basis with no ceiling on earning potential.
Our client is now in the market for a skilled and experienced British or EU National  social media manager  with experience in this space, someone organised and with a high level of proficiency in the planning and management areas, more so than the creative side. They need someone to manage the schedule of various accounts.
You will manage our client's company image in a cohesive way to achieve their marketing goals.
As a Social media manager, they expect you to be up-to-date with the latest digital technologies and social media trends. You should have excellent communication skills and be able to express the company's views efficiently.
Ultimately, you should be able to handle their social media presence ensuring good levels of web traffic and customer engagement.
Responsibilities
Perform research on current benchmark trends and audience preferences
Design and implement social media strategy to align with business goals
Set specific objectives and report on ROI
Generate, edit, publish and share engaging content daily (e.g. original text, photos, videos and news)
Monitor SEO and web traffic metrics
Collaborate with other teams, like marketing, sales and customer service to ensure brand consistency
Communicate with followers, respond to queries in a timely manner and monitor customer reviews
Oversee social media accounts' design (e.g. Facebook timeline cover, profile pictures and blog layout)
Suggest and implement new features to develop brand awareness, like promotions and competitions
Stay up-to-date with current technologies and trends in social media, design tools and applications

Good to have Social Media Manager skills:
Proven work experience as a Social media manager
Hands on experience in content management
Excellent copywriting skills
Ability to deliver creative content (text, image and video)
Solid knowledge of SEO, keyword research and Google Analytics
Knowledge of online marketing channels
Familiarity with web design
Excellent communication skills
Analytical and multitasking skills
BSc degree in Marketing or relevant field
Requirements:
The ideal candidate would be a British or English speaking EU national, or someone who has worked in the UK or for UK companies in the position in the past.
You must already be living and working as a social media manager in Dubai for at least 3 years.
Foreign applications outside the UAE will not be entertained
Remuneration:
Salary on offer would be between 10 and 13k AED per month, depending on experience.
Please note: This position would typically suit experienced and proven social media candidates already living and working in Dubai. A minimum of three (3) years experience working in the space is a requirement. Experience working in wealth management or insurance or other financial services is a bonus
Sponsored by: https://www.onpassive.fun