Contractor
Full Time
GBP 1,300 per month fixed for 3 months during probation GBP / Month
Salary: GBP 1,300 per month fixed for 3 months during probation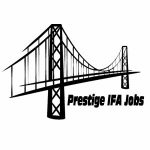 Headquartered in Marbella, our client is an international financial advice company with clients in over 100 countries. They are leaders in providing fee based, transparent, qualified, and regulated financial planning advice to expatriates on retirement planning, pensions, tax efficient investments, savings plans and insurance. In recognition of this, they were the Europe winner for Best Adviser Firm Established Under Three Years in the Investment Adviser Best Practice Awards 2020 and also won "Excellence in Digital Innovation" and Excellence in Professional Development" in 2021.
Our client has a dedicated team of expert financial advisers and, through their in-house Academy, also invests in the development of individuals who are passionate about building a successful career in financial services. The company is now recruiting Business Development Managers/Trainee Financial Advisers. Candidates will be working remotely but will have regular communication with their senior adviser/s each week, as well as daily company meetings presented by one of the management team.
Our client is SEC regulated (to offer advice in USA), MIFID II regulated (to offer advice globally) and IDD regulated (to provide advice on insurance products globally).
Outstanding, clear articulate English communication skills, both verbal and written, are the most important attributes of the successful candidates.
You will be working alongside a team of appointed Financial Advisers and your main job will be to help them to secure qualified appointments (meetings) through extensive networking and area-based client research.
REQUIREMENTS:
You speak in a clear English accent with preferably no other discernible accent
Previous experience in a Business Development Manager role, preferably in financial services
You need to be in a time zone closely aligned to CET Spanish time.
Skilled in using Microsoft Office Suite
Excellent communication and people skills
Well developed negotiation skills
Customer support experience
Excellent time management and planning skills
You are currently in a telesales or client-facing sales role.
You have a crisp, clear and articulate English, Western-style phone manner.
You are highly organized
Ability to make high volume of phone calls to prospects.
Ability to proactively source leads, from the internet, from networking events to using social media and business networking sites
Be very motivated with a can-do attitude
Have lots of energy
Be very friendly with a vivacious, outgoing personality
Have a flawless work ethic
Have a proven ability to excel beyond targets and deadlines – which is essential to becoming successful in this role

Candidate Profile – Business Development Manager/Trainee Financial Adviser:
Must always act with integrity and be able to demonstrate this in every aspect of your employment
Experience thriving within a target-driven environment
Experience within a phone/video-based role is preferred
Confidence in your communication and sales abilities over the phone
Self-motivated and proactive when working on your own
Driven to continually strive to improve and stay focused
Great phone manner and objection handling. The ability to develop rapport, relationships, and trust
Demonstrate an interest in finance
Demonstrate the willingness and capabilities to pass exams to become a qualified financial adviser.
No criminal record or unsolved debts to the tax office (background checks will be done)
Additional Requirements:
Native English speaker
At least 2 years' experience in sales related fields
At least 5 C's (including Maths) in GCSE or equivalent
Must provide Wi-Fi at own home, a laptop (for work use) and have access to a smartphone
Must be able to provide 2 previous references
Candidate Package:
Probation Period: GBP 1,300 per month fixed for 3 months during probation
Business Development Stage
If probation is passed, GBP 900 per month base plus commissions of GBP 40 per booking meeting which their senior conducts. An extra bonus is as follows based on number of meetings in a calendar month:
3 meetings – £40 bonus
6 meetings – £80 bonus
9 meetings – £160 bonus
12 meetings – £240 bonus
15 meetings – £400 bonus
20 meetings – £800 bonus
This stage can take anywhere from 12-24 months to achieve
Our client will provide you with comprehensive training which will allow you to excel within your role as a financial coordinator / BDM.
IFA stage:

The main aim is becoming a fully qualified IFA and once set targets are hit, you will then be fully trained each week by your senior advisers to become an IFA. Once you've brought on 4m AUM, then you go on your own without any more training and will be able to hire BDMs of your own.
For every BDM that you hire yourself and train up to become an IFA, you will receive 10% gross commissions on their first 4m AUM and 5% thereafter. This is very unique as it gives you a vested interest to make the IFAs in your team as successful as possible as you'll will earn off them for as long as possible.
Buyout plan:

There is also a buyout plan offered for if you decided to sell your book of clients.
Unique selling points:
Award winning financial services company, based in Marbella
Outstanding record of customer satisfaction with 4.9/5 score on TrustPilot and over 97% client retention rate. Not a single client has been lost during 2022, one of the most turbulent times in years.
All business is conducted remotely e.g. via telephone and video calls
Their Academy provides all training, development opportunities and guidance required to train up members who may have no prior knowledge of the industry to enable them to become fully qualified financial advisers, in their own time (usually around 2-3 years)
The Academy is a four-staged development programme that encompasses everything necessary for this progression with target and performance measures at each stage
Members of the Academy are provided with close guidance and support from the senior advisers they work with until they become qualified financial advisers themselves
All leads are provided and are pre-qualified based on their target market

Our client have had huge success through their academy and want to train up more advisers to follow suit.
MINIMUM REQUIREMENTS:
You ideally need to be in a time zone closely aligned to CET Spanish time. Only candidates with existing experience in ideally financial telesales or any other client-facing sales role will be considered for this role.