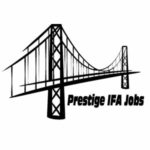 My client is a highly regulated wealth management company. They specialise in providing global finance solutions for those with a global lifestyle.  My client strives to provide the best level of service in the industry which means having the right regulations, the right structure and the right people.
They pride themselves on being truly different, their overarching aim is to give high quality, trusted advice that's in the very best interests of their clients and to be trusted to deliver just that.
Any successful candidate will need to have achieved (or be working towards in a Trainee role) financial qualifications relevant to the jurisdiction they work in, ideally level 4 qualifications or Diploma equivalent to comply with our UK industry benchmark.
Qualification requirements:
Depending on clients' requirements you will be required to advise on such areas as:
Private Client Investments;
Pensions and Retirement Planning;
Tax Planning;
Mortgages;
Protection Arrangements
Solutions orientated – imaginative.
Highly organised, methodical, analytical, disciplined.
Ability to work autonomously whilst still being a key member of a team.
Great communication skills – written and oral.
Strong client focus, with the ability to transact with financially sophisticated clients and products.
Good IT skills including strong working knowledge of Excel.
Please note: This position would typically suit experienced and CISI / CII qualified UK investment advisory candidates as most of the consumers served by my client are typical EU and UK expatriates. Work permits might also be an issue for non EU / UK passport holders, depending on your nationality.  A minimum of two years experience working in the wealth management business is a requirement. This position is NOT for someone from the accounting / auditing or financial management profession. This is a client facing, sales and targets driven profession. Please only apply if you have the required experience as laid out above.