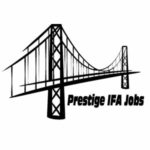 My client in Abu Dhabi is a borderless IFA practice, designed to help experienced advisers grow their business. Their international advisers operate on a fee and commission basis with no ceiling on earning potential.
This opportunity is for potential advisors who have prior experience working as an Independent Advisor or Wealth Manager; or are you looking to take the next step in your career?
The right candidate will have access to exclusive international and local solutions to independently advise and service their clients.
Working in a face to face capacity with clients, you will be evaluating and advising on medium to longer term financial objectives. The advice will be specific to nationality and location and cover such areas as Lump Sum Investing, Retirement Planning, Education Fee Funding, Life Insurance, and General Estate & Inheritance Tax Planning.
My client's Wealth Managers work closely with our marketing, coordination and paraplanning teams who will assist them with their day to day client meetings.
Each of my client's Management's team is held to high standards and are given ongoing training to ensure they meet both your and our standards.
You will also be given access to their bespoke CRM system that is created in-house by previous Wealth Managers.
RESPONSIBILITIES:
Representing my client's Financial Consultant Team
Financial Planning Analysis
Scheduling and attending client meetings to work closely to capture evolving short term and long-term client needs which ensures client confidence in the advisor team.
Pursuing new client relationships.
Lead and manage a Business Development Manager / Para-planner.
REQUIREMENTS
Minimum three years' experience within wealth management/financial advisory – no record of client dissatisfaction or regulatory sanctions
Proven track record in client relationship management and acquisition
Self-motivated, dynamic personality with an ability to work independently
COMPANY OFFERS
Market leading back office support
Highest commission levels available through any IFA business
Ability to sell your book upon leaving
Ability to take your clients with you if you leave to another IFA
Examination support
Career guidance and support
Lead generation provided (if needed)
Coordinators provided (if needed)
If you've perhaps had enough of the old school Brittex style commission treadmill that some companies are still on, then let us know is something like this might be what you've been waiting for.
Please note: This position would typically suit experienced UK investment advisory candidates as most of the consumers served by my client are typical EU and UK expatriates. A minimum of three (3) years experience working in the wealth management business is a requirement. This position is NOT for someone from the accounting / auditing or financial management profession. This is a client facing, sales and targets driven profession.