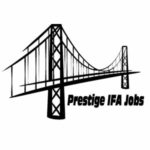 My client out in Singapore is always looking for smart, dynamic and engaged people who want to build their career with them in this popular and regulated financial services center.
IDEAL CANDIDATE:
Typically writing USD 200k per annum plus.
With at least USD 10m in AUM (unless you are a writing a lot of new business, but certainly no less than USD 5m).
Adviser fees attached to the majority of the client holdings.
Ideally good advisers who may be feeling less comfortable where they are.
Perhaps you having too much interference; feeling short-changed/taken for granted; an unwelcome change in climate perhaps following a take-over and so on.

RESPONSIBILITIES:
Contribute to the success of the business by developing client relationships and gaining referrals where possible
As an advisor your primary responsibility will be to ensure that the firm's clients receive the highest level of financial advice and ongoing service
Increase income for the business by converting new leads and business opportunities
Provide a first class level of customer service at all times that exceeds the client's expectations
Consistently comply with legislative, financial, procedural and quality requirements
Maintain a proactive and positive working environment, contributing to pulling the team towards shared goals and targets as well as your own
Stay informed of the latest industry changes and updates, desire to continue self-development
Report where requested to Senior Management in a timely and effective manner
REQUIREMENTS:
Educated to degree level or equivalent
The relevant CMFAS examination qualifications to practice as a Financial Consultant in Singapore
At least eight to ten (8-10) years' experience in financial consultancy work;
Strong analytical, problem-solving, and people skills
A Bachelor's degree or better from a respected university;
CII Diploma in Regulated Financial Planning or CISI Investment Advice Diploma or equivalent is disireable
Experienced offshore consultants with a minimum of 3+ years working with international clients
Ideally already working in Singapore and MAS authorized to give financial advice in Singapore
Track record and experience in financial services – able to demonstrate that you have been successful in this role/industry
Ability to analyze market's financial data and to provide appropriate data-based advice
Strong communication, negotiation and presentation skills
In addition, the candidate is able to bring clients or their AUM to the firm within a year. The AUM figure is roughly SGD 15-20 Million.
ESSENTIAL SKILLS AND EXPERIENCE:
Wealth management or private banking experience with an ability to manage client relationships and generate new opportunities.
You must approach your business with integrity, client focus and willing to follow the company's mission statement.
You must be ethical with strong written and verbal communication skills.
You must be smart, entrepreneurial and driven with a passion to succeed.
You must be able to work autonomously with the ability to use your own initiative while having a support framework to point you in the right direction.
Overseas candidates must comply with MAS requirement. To begin with, candidates should have passed the relevant exams, e.g. M5, M9, M9A, etc,  which allow them to be licensed before they come to Singapore.  If you already have the qualifications, you  must confirm whether it is transferrable and recognized by MAS. Please find link below which elaborate further.
https://www.mas.gov.sg/~/media/MAS/Regulations%20and%20Financial%20Stability/Regulations%20Guidance%20and%20Licensing/Financial%20Advisers/FAQ/FAA_Exams_FAQ_7512.ashx
BENEFITS:
The company provides an extremely competitive, rewards-based package, full office and administration support, regular ongoing training and further career opportunities.
A typical first-year income is in excess of $150,000 although many earn over $300,000
Dedicated training from qualified and experienced professionals
Basically  they're looking for adults who don't need micro managing, and just want the freedom to do their job and be properly rewarded for it, with possibly a wider array of options for their clients and prospects than they can currently offer.

*** Our client is also experienced at engineering a buy-out of your book.
So, if you happen to be a few years from retirement, this option could be an ideal final work place for you.
Please note: This position would typically suit experienced investment advisory candidates already living and working in Singapore.  A minimum of three (3) years experience working in the wealth management industry is a requirement. You must be MAS and authorized to give financial advice in Singapore already and have passed the relevant exams, e.g. M5, M9, M9A, etc. This position is NOT for someone from the accounting / auditing or financial management profession. This is a client facing, sales and targets driven profession. Please only apply if you have the required experience.