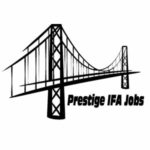 My client is an established and leading provider of expat financial services and wealth management services across Asia with offices in Malaysia, China, Cambodia and Vietnam. Since their founding in 2004,  they have been dedicated to providing exceptional financial consulting service to both our individual and corporate clients.
My client provides a unique brand of personalised financial solutions to clients across the region. With their extensive regional experience and impressive network of global partners, they can cater for the financial planning needs of private individuals, corporations and non-governmental organisations. They understand that they're only as good as their team, and that's why they're always looking for high quality, motivated people to join.
Prestige IFA Jobs has been commissioned to recruit qualified, experienced and exceptional financial consultants for the Thailand region.
Why work with my client in Thailand?
"Due to smart economic policies it has become an upper-middle income economy and is making progress towards meeting the Sustainable Development Goals." High praise indeed but not surprising given the impressive GDP growth of the last five yean (pre-coronavirus).
The 20 Year National Strategy, launched in 2017, and supported by the World Bank, focuses on key economic and social reforms to end poverty, boost shared prosperity and transition to an Innovative inclusive and sustainable economy.
Doing business in The Land of Smiles is getting easier. This year Thailand has moved up six places in the World Bank's ease of doing business rankings, taking 21st place out of a total of 190 countries.
The government has made a consistent effort to improve Thailand's regulatory environment. In 2018 OECD economists noted that, "… the government has stepped up regulatory reform efforts to foster a more business-friendly environment."
A prominent hub linking the countries in mainland Southeast Asia highlighting its gateway location as one of its great advantages.
Thailand has a robust infrastructure and a modern IT and communications network as well as inexpensive and convenient transport links internally, within south-east Asia and beyond.

RESPONSIBILITIES:
Provide strategic advice across a variety of financial products and services
Assess client's overall financial picture, understand their needs and develop a solid financial plan
Guide clients towards a profitable and secure financial decision
Keep abreast of new industry's trends and research market to back up financial consulting
Oversee the course of the financial plan and update it, if necessary, to ensure profits
Comply with all industry rules and regulations
REQUIREMENTS:
Very competent in spoken and written business English
A UK CISI / CII level 4 financial services qualification is desired, but not mandatory. Willingness to study towards this credential is expected.
Ability to analyze market's financial data and to provide appropriate data-based advice
Strong communication, negotiation and presentation skills
Accuracy, attention to detail and the ability to explain complex information clearly and simply
Excellent PC knowledge and ability to operate database systems
BENEFITS:
Attractive sales incentives and international conventions are just some of the additional rewards available.
Generous commission package.
Please note: This position would typically suit experienced IFA candidates. This position is NOT for someone from the accounting / auditing or financial management profession. This is a client facing, sales and targets driven profession. Please only apply if you have the required financial services sales experience.