Contractor
Full Time
Must be EU resident and an experienced financial advisor.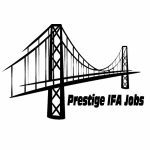 Our client is a well-established boutique global wealth management firm that is part of a group of affiliate companies, each of which is focused on a key sector. Combining a deep knowledge of asset management, technology, capital markets, commodities verticals, and infrastructure, they are building a next generation platform business.
With group offices in London, Dubai, Zurich, Malta, Ireland and Hong Kong, they are licensed and duly regulated across multiple jurisdictions. They provide innovative, flexible, tailored and transparent cross-border solutions to meet diverse investment needs, whilst protecting their assets and growing their wealth. These solutions include absolute return, multi-asset and institutional funds, with both offshore and UCITS 5 funds structures.
They are licensed in the UK; the EU; the UAE (SCA); and in 2024, in Australia.
The Candidate They Seek:
Our client is actively seeking highly skilled Level 4 qualified advisers to join their dynamic team. They value adaptability, expertise, and a global perspective in candidates.
Whether you're located in the UK, Europe, or the UAE, they welcome candidates from diverse geographical backgrounds. They believe in flexibility, so this role isn't tied to a specific office location.
If you're an adviser with an established client base in the UK and dream of a new adventure in Dubai, our client can make that transition seamless. Similarly, if you're an adviser in the UAE and wish to return to the UK with your loyal clients, the firm will support you in building your business there whilst maintaining your international client relations.
The Must-Haves:
Big ambitions and hungry for success
Passion for serving clients across borders
Minimum level 4 UK qualified (will consider level 3 only if based in the UAE)
At least £10m clean AUM (not tied up in contracted regular savings products)
Proven track record of building a client bank
What They Offer:
Our client offers its advisers the unique opportunity to serve clients across all its offices, regardless of their current base. They provide financial advisers with the means to deliver private wealth services, covering: advice, portfolio management, tax planning, property finance and protection.
Through their centralised proposition they offer a complete solution from licensing, compliance, product, processes and lead generation. Join their team and embark on a journey of professional growth and international success that offers:
Collaborative work environment – they encourage team members at all levels to challenge the status quo to help improve overall operation
A chance to build your own advice practice within their regulatory framework
A uniform advice proposition across all offices – they hold themselves to the highest standards regardless of jurisdiction
A strong pedigree – they are asset managers with a deep understanding of managing client money and a retail and institutional level
Complete support for advisers looking to leave the business in the near future – the firm has sufficient liquidity to acquire the books.
Private medical insurance is a core benefit regardless of the office in which you may be based.
They encourage remote working, developing other interests and even bringing them into the workplace.
They provide both retirement and savings plans to build for a secure financial future.
Many of the programs they provide ultimately end in a chartered status – be that fund management, compliance or investment operations or wealth management.
Please note:  This position would typically suit experienced UK investment advisory candidates because most of the clientele served by our client are typical European expatriates. This is a client facing, sales and targets driven profession. This position is NOT for someone from the accounting / auditing or financial management profession.