2000-10,000 Euro per month + comms for IFA's and 2000-3500 Euro for BDM's + comms USD / Year
Salary: 2000-10,000 Euro per month + comms for IFA's and 2000-3500 Euro for BDM's + comms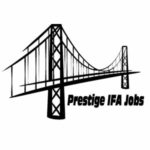 Website advisorjobs Prestige IFA Jobs
Are you looking for  a change from the usual target driven old fashioned sales – IFA style?
Our client is a  discretionary fund manager, Luxury focused Conglomerate and a PLC domiciled in Dublin and Monaco that uses Warren Buffett's techniques to make more money for wealthy clients and Brokers alike. They are currently looking for financial advisors who want to work remotely – telecommute.
They invest in companies in the Yachting industry, Private Aviation, Food and Beverage as well as any Luxury focused B2B/B2C company. In addition to buying into/over such companies, we also invest heavily in large Cap stocks such as Apple, Coca Cola, Google, Cigna Insurance etc for additional growth/dividends.
Currently, they are recruiting for 3 positions: In-house Financial Advisor, Professional Introducers and BDMs.
The candidate Advisor should have an existing client base, noting they may be able to provide leads via BDMs and possess Industry standard qualifications. The candidate BDM should already be working in such a role and be highly disciplined.

OPPORTUNITY:
My client is seeking International Financial Advisors to join their  team of high-end consultants to promote their range of Managed Securities Accounts (MSA's), which have been in existence for over 2 decades and have performed supremely well.  They purchase global large Cap stocks, with household names like Apple, Nike, IBM etc represented, and trade on major exchanges like NYSE, NASDAQ etc.
With Warren Buffett's story at their DNA, brokers are able to re-engage and re-enthuse clients with cutting edge products that are significantly better than Life Bonds and earn greater income in an easier environment.
THEIR LICENSES:
CIMA UK
MFSA Malta
FSC Barbados
CIMA Cayman.
SUMMARY OF BENEFITS: 
Remote working
Flexibility and independence
The ability to solicit and manage clients on a worldwide basis
Business checked internationally before processing
Minimal restrictions internationally
Passporting
Same % split on all income generated; commission, fees, AUM and trail payments
Unique and attractive products for varied demographic of clients
Avenues to process all business services through affiliated companies
This is an ideal role for experienced Financial Consultants who want to benefit from top levels of income and who wish to work independently. A full suite of financial products is available including highly attractive and flexible products for all clients that are not available via other brokers.
REMUNERATION:
Note that our client can also pay salaries to Iintroducers allowing them to stay with their current company and receive pay from our client. Do please note that they insist on you concluding one client subscription before they start to pay salaries to prove you can do it.
Salary range for Financial Advisors/ Introducers is circa EUR 2000-10,000 +5% Comms or 7% Comms only for and EUR 2000-3500 +25% Comms for BDMs.
This is an excellent opportunity to join this highly respected company. They are seeking a small number of strategically positioned advisers to represent their brand in key locations worldwide
USP: YOU DO NOT NEED TO QUIT YOUR EXISTING JOB TO TAKE ON THIS OPPORTUNITY, EVEN SALARIED! Do this alongside whatever else you're doing as many IFA's and BDM's are doing already.
Please note: IFA's must have a demonstrable track history having focused on lump sum investing, have high ethical standards, and have the ability to work remotely. This position would typically suit experienced UK CISI / CII level 4 qualified investment advisory candidates or advisors from other countries with suitable investment advisory qualifications and experience. This position is NOT for someone from the accounting / auditing or financial management profession. This is a client facing, sales and targets driven profession. Please only apply if you have the required wealth management experience and have a good client list / book of clients.
Sponsored by: https://www.onpassive.fun