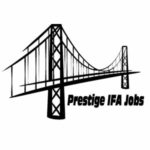 My client is one of Dubai's leading, regulated Wealth Management firms. Due to expansion within their financial consultancy team, they are now looking for additional good quality, UK qualified financial planning consultants ideally with a book of business for their established offices in Dubai.
As an experienced financial planning consultant, you will be expected to make a fully engaged contribution to the vision of the business. You will have relevant industry qualifications and experience within a wealth management or insurance intermediary practice. You will embrace a concentration on financial planning (analyzing a client's current position and the options available to them to meet their financial goals) and client relationship development.
Roles & Responsibilities:
Representing my client's Financial Consultant Team
Financial Planning Analysis
Scheduling and attending client meetings to work closely to capture evolving short term and long-term client needs which ensures client confidence in the advisor team.
Pursuing new client relationships.
Lead and manage a Business Development Manager /Para-planner.
Lending your strengths toward achieving the shared business vision in collaboration with the internal team.
ADVANTAGEOUS SKILLS:

The Financial Consultant has an undergraduate degree in a field relevant to client counseling such as economics, financial planning or investment analysis
Has achieved a level 4 qualification in Financial Services (Wealth management, financial planning or insurance disciplines)
Has experience leading or working within a sales team
REQUIREMENTS:
Minimum three years' experience within wealth management/financial advisory – no record of client dissatisfaction or regulatory sanctions
Minimum of a level 4 Qualification or equivalent in financial services
Proven track record in client relationship management and acquisition
Self-motivated, dynamic personality with an ability to work independently
USP's:
Established brand with a global presence
TOB with pretty much everyone
Licenses in SCA/Central Bank (UAE), MAS (SG), FSB (SA) LFSA (KL) – confirmation of licenses outside of Jersey tbc and we have piggy back arrangements in place as required. They do not currently cover the USA, UK or Australia.
Underwrite in 120 countries
They are FTSE listed thereby bringing consumer confidence through oversight, governance and financial stability. They are the only PLC advisory business offshore – St James's place for instance is a product provider.
Share Options to be confirmed for those who bring value to the group in line with a practice buy out. Private Share ownership schemes are worthless. Having shares from a PLC readily tradeable on the FTSE is unique
Bespoke financial planning, HNW tax mitigation and PE – not the usual mix of dated contractual savings plans, structured notes and asset backed baby bonds primed to go pop! It means you have something to put your foot through the door of HNW prospects
They have clients from the CRM team and the cross selling opportunities from new TEAM ASSET MANAGEMENT partner will be exciting – they manage money for Trusts and some important folk including rulers of countries!
No boundaries – work in most jurisdictions, so no Chinese walls unless there is a regulatory one
Technical and training support in house with full investment support  via Team Asset Management
Online platform (Saxo) – first IFA to have the facility.
Paraplanners
CRM – Wealthcraft/Hubspot; some firms don't have any admin or CRM tech in-house.
They  are multijurisdictional and they now have the Channel Islands, Isle of Man, Gibraltar and shortly Monaco to their list of jurisdictions with a very expansive range of services.
A good existing book of business is the main selection criteria for this role.
Please note: This position would typically suit experienced and CISI / CII qualified UK investment advisory candidates as most of the consumers served by my client are typical EU and UK expatriates.  A minimum of three (3) years experience working in the life insurance or wealth management business is a requirement. This position is NOT for someone from the accounting / auditing or financial management profession. This is a client facing, sales and targets driven profession. Please only apply if you have the required wealth management experience.