GBP 24000.00 per annum + comms USD / Year
Salary: GBP 24000.00 per annum + comms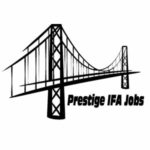 Website advisorjobs Prestige IFA Jobs
Our client is an experienced and established British ran company with a young team of highly qualified advisors. The company has an incredible business in Europe and is looking now for experienced female coordinators for their brand new offices opening any day now in Dubai.
These are people who have previously worked in client-facing and in telesales and/or in appointment-making roles, preferably within the financial services (financial planning / investments / insurance) industry.
Outstanding, clear articulate English communication skills, both verbal and written, are the most important attributes of the successful candidates.
You will be working alongside a team of appointed Financial Advisers and your main job will be to help them to secure qualified appointments (meetings) through extensive networking and area-based client research.
REQUIREMENTS:
Previous experience in a Business Development Manager role, preferably in financial services
My client would prefer female candidates for this particular role, mid 20's age range
Skilled in using Microsoft Office Suite
Excellent communication and people skills
Well developed negotiation skills
Customer support experience
Excellent time management and planning skills
You are currently in a telesales or client-facing role: 1 year's experience
You have a crisp, clear and articulate English, Western-style phone manner: 1 year's experience
You speak in a clear English accent with preferably no other discernible accen
You are highly organized
Ability to make high volume of phone calls to prospects.
Ability to proactively source leads, from the internet, from networking events to using social media and business networking sites
Be very motivated with a can-do attitude
Have lots of energy
Be very friendly with a vivacious, outgoing personality
Have a flawless work ethic
Have a proven ability to excel beyond targets and deadlines – which is essential to becoming successful in this role
INCENTIVES:
Salary: 2000 GBP + 10% of commission on issued business per month

Our client will provide you with comprehensive training which will allow you to excel within your role as a financial coordinator / BDM.
Unique selling points:
This role will also give you the opportunity to train to be a financial consultant should you wish to do so with the full support of the company.
Exclusive partnership in the middle east with a leading UK fund manager with excellent track record and trail producing funds
Aggressive expansion plans through the middle east , Europe and Far East giving strong career development prospects
Full VISA sponsorship
No office costs
Clients rate the IFA company 9 out 10 stars on TrustPilot
MINIMUM REQUIREMENTS:
This position would best suit experienced female UK / EU candidates as most of the consumers served by my client are typical Western expatriates.  Only candidates with existing experience in financial telesales or a client-facing sales role (1+ year minimum experience) will be considered for this role.
Sponsored by: https://www.onpassive.fun