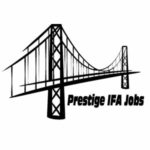 Website advisorjobs Prestige IFA Jobs
The story of my South East Asian client mirrors that of Hong Kong. Established in 1966, my client started as an insurance firm catering to business on the Island. As Hong Kong took off during the 1970's, the company expanded into asset and wealth management.
Do you have dual nationality ie UK-Australia, or New Zealand, Germany, Portugal, France or are a national from some other EU or Western country where our industry do business in? Our client is looking for experienced financial advisors / consultants to provide private wealth management and financial planning services to individual, family & corporate clients based in Thailand and surrounding regions.
Does this sound like you?
Helping people and problem solving energises you
You listen to understand and want to provide real value
You're known for being direct and honest, always
Family oriented building meaningful relationships matter to you
You are methodical and consistent because you know that great results come from preparation, patience and positivity
"Get things done" is your motto but competing with your peers is next level fun…
Traveling, new experiences and new cultures is something you enjoy…
RESPONSIBILITIES:
Provide strategic advice across a variety of financial products and services
Assess client's overall financial picture, understand their needs and develop a solid financial plan
Guide clients towards a profitable and secure financial decision
Keep abreast of new industry's trends and research market to back up financial consulting
Comply with all industry rules and regulations
REQUIREMENTS:
Experienced offshore consultants with a minimum of two years' working with international clients (expat clients).
Track record of successful financial guidance
Ability to analyze market's financial data and to provide appropriate data-based advice
Strong communication, negotiation and presentation skills
Accuracy, attention to detail and the ability to explain complex information clearly and simply.
Good Microsoft Office skills and knowledge
COMPETENCIES:
Experience in international financial services
Attention to detail
Hard-working and motivated individuals
Confidence and strong interpersonal skills
A flexible and adaptable approach to work
Successful and target-driven individuals
PERSONAL ATTRIBUTES:
Strong work ethic; be self-sufficient and able to work both independently and in a team.
My client's goal is to build a book of FUM of £100M+ at record speed.
TOOLS AT CONSULTANT'S DISPOSAL:
Seminars
Client Educational Courses
Golf Events
Networking Events
Breakfast & Coffee Networking with aligned introducers.
Hosted Investment Management Roundtable Events
IHT and Death tax education Events
Forced Heirship education which is REALLY BIG in Asia
QNUPS, SIPP Transfers, education and training Events.
Holistic Tax planning solutions
Trust structures and education on offshore structures and tax mitigation
Online and offline marketing to the specific niches that will bring advisors leads over time as bonus.
This is not your average IFA opportunity, but rather a ONCE IN A LIFETIME opportunity to work in an Elite team to break records for my client who is one of the leading IFA's in Asia with 56 years in the market!
Plus my client have our own RARE Client acquisition process that averages a 90%+ closing rate. No cold calling necessary as they have templates and processes for lead gen.
THE COMPANY ALSO OFFERS (but not limited to):
A proper Work permit
Office Support and Hot Desking
5 and 6 Star Event Venues
Dedicated Event Managers…
BDM support
MINIMUM REQUIREMENTS:
Only candidates with two years' experience in the financial services industry will be considered for this role.
Please note: This position would typically suit experienced UK investment advisory candidates as most of the consumers served by my client are typical EU and UK expatriates. Experience working in the international wealth management business is a requirement. This position is NOT for someone from the accounting / auditing or financial management profession. This is a client facing, sales and targets driven profession. Please only apply if you have the required experience.
Sponsored by: https://www.onpassive.fun