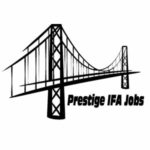 https://www.youtube.com/watch?v=XTYAhOBS66Q
My client in Switzerland is currently seeking to employ qualified and experienced Financial Consultants to join their growing team. Join this truly independent, forward-thinking organization, where one's earning potential is secured and supported by an established brand name.
They are looking for top achievers to fulfill two primary roles.  The first is advising clients on their financial portfolios and addressing their needs.  The second is a sales-orientated role where you independently advise clients in the selection of the best available products to meet their needs and reach their goals.
Duties and responsibilities:
Contacting clients and setting up meetings, either within an office environment or in clients' homes or business premises.
Perform the research and analysis required to prepare plans for clients.
Designing financial strategies, and assisting clients to make informed decisions.
Reviewing and responding to clients changing needs and financial circumstances.
Promoting and selling financial products to meet given or negotiated sales targets.
Liaising with head office and financial services providers, including negotiating with product suppliers for the best possible rates.
Communicating with other professionals, such as estate agents, solicitors and valuers.
Keeping up to date with financial products and legislation, meeting the relevant regulatory requirements, and communicating these to clients.
Producing financial reports.
Duties and responsibilities:
Swiss Financial Advisor IAF
FINMA Registered
UK Level 3 but studying for level 4
Asset / Investment Management Certificate or equivalent
Experience:
3 years of experience preferred.
Package & Remuneration:
Competitive remuneration.
Please note: This position would typically suit experienced and qualified investment advisory candidates already living and working in Switzerland. A minimum of 3 years experience working in the wealth management business is preferred. This position is NOT for someone from the accounting / auditing or financial management profession. This is a client facing, sales and targets driven profession.