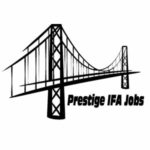 The story of my Vietnam client mirrors that of Hong Kong. Established in 1966, my client started as an insurance firm catering to business on the Island. As Hong Kong took off during the 1970's, the company expanded into asset and wealth management.
Our client is looking for an associate to provide private wealth management and financial planning services to individual, family & corporate clients based in Vietnam, Thailand and surrounding regions.
RESPONSIBILITIES:
Provide strategic advice across a variety of financial products and services
Assess client's overall financial picture, understand their needs and develop a solid financial plan
Guide clients towards a profitable and secure financial decision
Keep abreast of new industry's trends and research market to back up financial consulting
Comply with all industry rules and regulations
REQUIREMENTS:
Experienced offshore consultants with a minimum of two years' working with international clients (expat clients).
Track record of successful financial guidance
Ability to analyze market's financial data and to provide appropriate data-based advice
Strong communication, negotiation and presentation skills
Accuracy, attention to detail and the ability to explain complex information clearly and simply.
Good Microsoft Office skills and knowledge
COMPETENCIES:
Experience in international financial services
Attention to detail
Hard-working and motivated individuals
Confidence and strong interpersonal skills
A flexible and adaptable approach to work
Successful and target-driven individuals
PERSONAL ATTRIBUTES:
Strong work ethic; be self-sufficient and able to work both independently and in a team.
MINIMUM REQUIREMENTS:
Only candidates with two years' experience in the financial services industry will be considered for this role.
Please note: This position would typically suit experienced UK investment advisory candidates as most of the consumers served by my client are typical EU and UK expatriates. Work permits might also be an issue for non EU / UK passport holders, depending on your nationality.  Experience working in the international wealth management business is a requirement. This position is NOT for someone from the accounting / auditing or financial management profession. This is a client facing, sales and targets driven profession. Please only apply if you have the required experience.Please don't send your CV for any other jobs of professions.