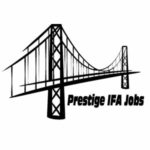 Our wealth management client is looking for Financial advisors to be based in Bangkok, Thailand.
Their client base is constantly expanding across the world and their aim is to become local to their global client base. In order to keep up with this expansion, they require a number of independent investment advisors to be based in Bangkok.
Our client always seeks to recruit the highest performing individuals to act on behalf of their clients. Their office is a friendly, busy and motivational place to work. For all roles, they provide regional Medical Plans and competitive salaries. They place great emphasis on professional development and career progression. If you are committed, talented and positive, you are sure to receive recognition.
Get in touch if you:
Have a genuine passion for client satisfaction
Have at least 5 years experience as an IFA, in Bancassurance or as part of a private practice
Comply with UK FCA-level standards
Are a self-starter as well as a team player
Can demonstrate a comprehensive record of client satisfaction
Can demonstrate a commitment to unimpeachable integrity
In return, my client offers:
Qualified leads : our ongoing back-office investment in this area is second-to-none
Industry-leading remuneration. This is not an empty promise – just speak to their existing IFAs
Full financial support for additional qualifications up to Level 6 Chartered status (or equivalent)
Positive and flexible support in the areas of sponsorship, accommodation and office facilities
Our client is the leading provider of financial services to expats in the UAE, with regulated operations in the UK, Asia, Europe and South Africa – as well as a dedicated administration hub in Sri Lanka.
If you feel you meet these criteria, then please get in touch with your CV.
Please note: This position would typically suit experienced UK investment advisory candidates as most of the consumers served by my client are typical EU and UK expatriates. A minimum of 5 years experience working in the wealth management business is a requirement. This position is NOT for someone from the accounting / auditing or financial management profession. This is a client facing, sales and targets driven profession. Please only apply if you have the required investment advisory sales experience.