Full Time
US VISA provided for selected individuals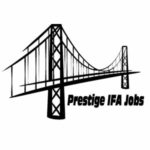 Our client is a borderless, independent financial advisory consultancy, unrelenting in its commitment to safeguarding their client's financial future.
Founded by UK qualified financial advisers, our client offers a fresh approach with a dynamic energy that sets it apart from its competitors in the offshore marketplace.
This is one of the fastest growing regions in the business and you will be encouraged to study for the Series 65 and Series 7 FINRA exams as well as to obtain your Life Insurance qualification.
JOB DESCRIPTION
This opportunity is for potential advisors who have prior experience working as an Independent Advisor or Wealth Manager; or are you looking to take the next step in your career?
The right candidate will have access to exclusive international and local solutions to independently advise and service their clients.
Working in a face to face capacity with clients, you will be evaluating and advising on medium to longer term financial objectives. The advice will be specific to nationality and location and cover such areas as Lump Sum Investing, Retirement Planning, Education Fee Funding, Life Insurance, and General Estate & Inheritance Tax Planning.
My client's Wealth Managers work closely with our marketing, coordination and paraplanning teams who will assist them with their day to day client meetings.
Each of my client's team is held to high standards and are given ongoing training to ensure they meet both your and our standards.
You will also be given access to their bespoke CRM system that is created in-house by previous Wealth Managers.
WHAT DO MY CLIENT VALUE:
Solid interest in building or furthering a career in Financial Services
Those who are willing to learn – all our Wealth Managers must strive to be a minimum of level 4 qualified
High quality professional communicators
Success and target driven
Positive self-motivators
Want to be a part of a firm with exceptionally strong reputation and growing global brand
Candidates must speak Fluent English, have proven sales ability and an entrepreneurial mindset
Very Competitive remuneration with exceptional earnings for top achievers. Regular incentives, including international conventions.
Further potential opportunity to be a part of the aggressive expansion plans and open new offices globally.
VERY IMPORTANT – Ideally this candidate already has existing AUM/book of existing clients.
Please note: This position would typically suit experienced and CISI / CII qualified UK investment advisory candidates with international advisory experience  A minimum of three (3) years experience working in the life insurance or wealth management business is a requirement. This position is NOT for someone from the accounting / auditing or financial management profession. This is a client facing, sales and targets driven profession. Please only apply if you have the required wealth management experience.