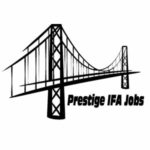 Our client is one of Asia's leading independent financial advisory and wealth management firm. They  are currently undergoing a big expansion into South East Asia and are hiring for their offices in Bangkok and Chiang Mai, Thailand.
They are looking for an experienced IFA / Wealth Manager to help them expand their business by actively seeking and acquiring new clients. You will identify their needs and demands and provide solutions  accordingly.
Your main objective is to find and bring new clients to the company through various methods of sales and marketing. The main focus will be attending events held by chambers of commerce, networking clubs, business associations and any other public and private events sponsored by the company and any other methods of finding clients.
Duties & Responsibilities include:
Networking at every opportunity including [but not limited to]; networking events, social events, charity, sports and other business events.
Conducting a full assessment and suitability report for clients in order to provide the correct solution
Achieving sales targets
Full ownership of sales lead starting from 1st contact right through to close.
Database management, ensuring data being used is recent and updated regularly.
Managing and servicing your client accounts.
Fulfil all company-established policy obligations
REQUIREMENTS:
At least 2 years proven working experience as a Financial adviser or relevant offshore experience
Proven track record of successful financial guidance
Proven track record of sales and client base
Strong communication, negotiation and presentation skills
Highly organised and efficient
Accuracy, attention to detail and the ability to explain complex information clearly and simply
Excellent PC knowledge and ability to operate database systems
Professional appearance
BENEFITS:
Working for a prestigious and well respected growing firm in Asia
High rate of initial sales commission
Share of all trails and management fees
All networking and any basic business expenses covered
Qualified meetings from our sales coordinators
Full back office and sales support via admin staff and modern cloud systems (cash flow analysis, CRM, suitability reports, risk profiling, client valuations)
Please note: This position would typically suit experienced IFA candidates. This position is NOT for someone from the accounting / auditing or financial management profession. This is a client facing, sales and targets driven profession. Please only apply if you have the required financial services sales experience.