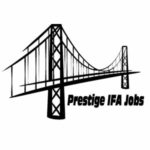 The story of our client mirrors that of Hong Kong. Established in 1966, out client started as an insurance firm catering to business on the Island. As Hong Kong took off during the 1970's, the company expanded into asset and wealth management. By 1992 they had evolved into a multinational wealth management and financial advisory firm operating throughout Asia. Today we are proud to be one of the most technologically advanced wealth management firms in the region, supporting clients all over the world.
Their offices are positive, respectful, highly motivated environments to work in which consultants at some companies claim to no have experienced before.
The company is looking for experienced financial advisors who can collaborate and help build their established business in the Shanghai region.
RESPONSIBILITIES:
Provide strategic advice across a variety of financial products and services
Assess client's overall financial picture, understand their needs and develop a solid financial plan
Guide clients towards a profitable and secure financial decision
Keep abreast of new industry's trends and research market to back up financial consulting
Comply with all industry rules and regulations
REQUIREMENTS:
Either an well experienced financial planner who is looking to take the next step in their career.
A University degree to qualify for a work permit.
Should ideally have level 4 or above CISI or equivalent qualifications, or prepared to get in 1st year.
Hardworking individual who wants a long term position with a growing business
Highly motivated and able to motivate a team
Experienced offshore consultants with a minimum of 2 years' working with international clients (expat clients)
Track record of successful financial guidance
Strong communication, negotiation and presentation skills
Accuracy, attention to detail and the ability to explain complex information clearly and simply

COMPETENCIES:
Experience in financial services
Attention to detail
Hard-working and motivated individuals
Confidence and strong interpersonal skills
A flexible and adaptable approach to work
Successful and target-driven individuals
UNIQUE SELLING POINTS:
Established office in Shanghai
Looking to grow the team rapidly during the next 18 months
Full support from company directors
Established offices in other Asian countries and so business will not be limited to Shanghai or Hong Kong
Company is looking to expand into Europe within the next 18 – 24 months
MINIMUM REQUIREMENTS:
Only candidates with good experience in the financial services industry will be considered for this role.
Please note: This position would typically suit experienced UK CISI / CII level 4 qualified investment advisory candidates (not mandatory) as most of the consumers served by my client are typical EU and UK expatriates.  Experience working in the international wealth management business is a requirement. This position is NOT for someone from the accounting / auditing or financial management profession. This is a client facing, sales and targets driven profession.