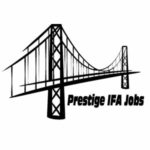 Website advisorjobs Prestige IFA Jobs
My client is one of the oldest independent financial adviser groups in Africa established in 1995, headquartered in Mauritius and operating around the world.
They offer a range of services to help clients make informed financial decisions to protect their families from unexpected difficulties, to enable them to grow and secure their wealth in the
present, and also to preserve it for the future.
They currently have a need for an experienced financial advisors to be based in Gaborone, Botswana
RESPONSIBILITIES:
Advise expats and locals on Investments, Life Cover, Pensions, Education Plans and Wealth Management solutions
Adviser must have worked in financial sector before, preferably in Offshore financial services and have a general understanding of Offshore Life and Investment products
Adviser should be a self-starter and willing to work in a close team environment
Adviser should be looking to grow his own book of business and look in the future to build a team of advisers
REQUIREMENTS:
Candidate must have Botswana residency
Ideally have a bachelor's degree in economics, finance, accounting, law or related subjects.
Financial Services qualifications preferable, but not mandatory
1 -2 years managing personal book of clients.
Proven working experience as an investment adviser or relevant experience
Track record of successful financial guidance
Strong communication, negotiation and presentation skills
Good Computer and Microsoft Office skills
My client will offer the following to the right candidate:
Full training in company procedures
Full use of head office
Excellent Commission paid
Excellent Trail and service fees paid
Opportunity to own company shares in the future
Whoever grabs this opportunity has such a fantastic opportunity to build a very successful business.
Please note: A minimum of two years experience working in the wealth management industry is a requirement. This position is NOT for someone from the accounting / auditing or financial management profession. This is a client facing, sales and targets driven profession. Please only apply if you have the required international wealth management sales experience.
Sponsored by: https://www.onpassive.fun