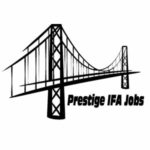 The Business Development Manager position has a fundamental value to the overall success of the business, making it an excellent opportunity for someone who is driven to seek excellence in everything they do. If you are a successful salesperson and looking for the platform to build a new career in Wealth Management under the umbrella of an award-winning international wealth management company, this is the job for you.
Retain your current clients while acquiring capital value.
The main focus of the role is to strategically target and then directly contact potential high net worth expat clients who are living, working and retiring globally, before outlining my client's Wealth proposition and introducing them to one of their qualified, Senior Financial Planners. This involves using a wide variety of sources to map both the corporate and socio-economic landscapes within the area you are focusing on, highlighting both British and other international executives.
It is very useful to know about how current affairs are affecting the financial markets due to the diverse client range associated with our client.
In tandem with the research stage, a BDM is able to pitch potential clients over email, telephone or in person. An innate enjoyment of the sales process and confidence talking to a wide range of individuals is therefore key for this position.
My client also provide full support through the CISI examination process. As a business, they ensure that all Advisers are at a UK Level 4 Diploma standard as a minimum and see it as good practice to continue this throughout the business. As a BDM you will be inducted to the my client's training Academy – an inhouse training program to identify, mentor and accelerate the next generation of financial planners in the company.
As a part of this exclusive program, you will be invited into client meetings, you will receive direct mentorship from industry experts and an opportunity to step up into the role of a financial planner in as soon as 6 months (provided all requirements are met).
Desired Skills and Experience
An individual with a proven and demonstrable track record within a pro-active sales and business development role
 Ability to generate leads and strategically develop new business, alongside continue to develop business through referrals
Comfortable dealing with high net worth individuals
Ability to handle objections
Strong, confident, eloquent phone manner
Good soft skills (organised- Excel driven, analytical, flexible, pro-active, creative)
The ability to keep up to date with market trends and latest financial news.
Ability to navigate through multiple business sites (not just LinkedIn but business sites, directories).
You will benefit from:
You will benefit from a competitive remuneration formula, including the opportunity to own a stake in our business.
You will be paid a generous percentage of the income (USD/GBP) generated by your book
Warm relationships with key strategic partners across the industry
Progress to become a Wealth Manager after successfully completing Financial Planning training at one of their regional Indian offices.
Global incentives for top performers
Excellent administrative team to assist with business placement, including an internal pension team
Internal compliance to the highest level of regulation in every jurisdiction
Please note: This position would typically suit experienced tele sales professionals, preferably with financial product sales background. This position is NOT for someone from the accounting / auditing or financial management profession. This is a client facing, sales and targets driven profession. Please only apply if you have the required financial services sales experience.