PRESTIGE
INTERNATIONAL
FINANCIAL ADVISOR JOBS
International financial advisor and wealth management jobs abroad
Prestige IFA Jobs have become the specialised international wealth management recruitment service of choice for the discerning wealth management and investment advisory firm.
If I had to somehow summarize it all, then I think it will suffice to say that as the undisputed headhunter at the top of our game in our industry, NOBODY does what we do, quite the way we do it.
For us it is not enough to match a qualified candidate with a good IFA firm. We match the right candidate with the right company. Our years of personal financial advisory experience in various countries allows us to get to know our candidates and our company clients in depth.
So, when things go wrong, don't go wrong with them...because the successful warrior is the average man, but with laser focus.
PS:  "I always say to my 8000+ adviser contacts that it can't hurt just to hear what is on offer or having a confidential chat...right? You never know what might present itself or what you may be missing out on, no matter WHO you're working with at present..."- Daniel
IFA, jobs, IFA Careers,financial adviser jobs,financial adviser careers,international,international financial adviser jobs,jobs in dubai,dubai jobs,Jobs in Spain,jobs in Marbella,financial advisor jobs,DipPFS, International Financial Adviser Jobs, DipFA, CISI,UK Level 4 Qualified Jobs, IFA Careers International, Financial Adviser Jobs abroad, Offshore IFA Careers, IFA recruitment, IFA Jobs abroad, IFA Careers abroad, Financial Coordinator Jobs, Wealth Management Careers, Wealth Management jobs, International Wealth Adviser Jobs, International Adviser Jobs, Careers, IFA Jobs Qatar, IFA Jobs Singapore, IFA Jobs China, IFA Jobs Asia, IFA Jobs Africa, Offshore Financial Adviser, Work International, Financial Services Jobs, Independent Financial Adviser Jobs, UK Financial Advisers, UK IFA Jobs, UK Level 4 advisers, CII, Insurance, Investment management Jobs, Financial Planning JobsIFA, jobs, IFA Careers,financial adviser jobs,financial adviser careers,international,international financial adviser jobs,jobs in dubai,dubai jobs,Jobs in Spain,jobs in Marbella,financial advisor jobs,DipPFS, International Financial Adviser Jobs, DipFA, CISI,UK Level 4 Qualified Jobs, IFA Careers International, Financial Adviser Jobs abroad, Offshore IFA Careers, IFA recruitment, IFA Jobs abroad, IFA Careers abroad, Financial Coordinator Jobs, Wealth Management Careers, Wealth Management jobs, International Wealth Adviser Jobs, International Adviser Jobs, Careers, IFA Jobs Qatar, IFA Jobs Singapore, IFA Jobs China, IFA Jobs Asia, IFA Jobs Africa, Offshore Financial Adviser, Work International, Financial Services Jobs, Independent Financial Adviser Jobs, UK Financial Advisers, UK IFA Jobs, UK Level 4 advisers, CII, Insurance, Investment management Jobs, Financial Planning JobsIFA, jobs, IFA Careers,financial adviser jobs,financial adviser careers,international,international financial adviser jobs,jobs in dubai,dubai jobs,Jobs in Spain,jobs in Marbella,financial advisor jobs,DipPFS, International Financial Adviser Jobs, DipFA, CISI,UK Level 4 Qualified Jobs, IFA Careers International, Financial Adviser Jobs abroad, Offshore IFA Careers, IFA recruitment, IFA Jobs abroad, IFA Careers abroad, Financial Coordinator Jobs, Wealth Management Careers, Wealth Management jobs, International Wealth Adviser Jobs, International Adviser Jobs, Careers, IFA Jobs Qatar, IFA Jobs Singapore, IFA Jobs China, IFA Jobs Asia, IFA Jobs Africa, Offshore Financial Adviser, Work International, Financial Services Jobs, Independent Financial Adviser Jobs, UK Financial Advisers, UK IFA Jobs, UK Level 4 advisers, CII, Insurance, Investment management Jobs, Financial Planning JobsIFA, jobs, IFA Careers,financial adviser jobs,financial adviser careers,international,international financial adviser jobs,jobs in dubai,dubai jobs,Jobs in Spain,jobs in Marbella,financial advisor jobs,DipPFS, International Financial Adviser Jobs, DipFA, CISI,UK Level 4 Qualified Jobs, IFA Careers International, Financial Adviser Jobs abroad, Offshore IFA Careers, IFA recruitment, IFA Jobs abroad, IFA Careers abroad, Financial Coordinator Jobs, Wealth Management Careers, Wealth Management jobs, International Wealth Adviser Jobs, International Adviser Jobs, Careers, IFA Jobs Qatar, IFA Jobs Singapore, IFA Jobs China, IFA Jobs Asia, IFA Jobs Africa, Offshore Financial Adviser, Work International, Financial Services Jobs, Independent Financial Adviser Jobs, UK Financial Advisers, UK IFA Jobs, UK Level 4 advisers, CII, Insurance, Investment management Jobs, Financial Planning JobsIFA, jobs, IFA Careers,financial adviser jobs,financial adviser careers,international,international financial adviser jobs,jobs in dubai,dubai jobs,Jobs in Spain,jobs in Marbella,financial advisor jobs,DipPFS, International Financial Adviser Jobs, DipFA, CISI,UK Level 4 Qualified Jobs, IFA Careers International, Financial Adviser Jobs abroad, Offshore IFA Careers, IFA recruitment, IFA Jobs abroad, IFA Careers abroad, Financial Coordinator Jobs, Wealth Management Careers, Wealth Management jobs, International Wealth Adviser Jobs, International Adviser Jobs, Careers, IFA Jobs Qatar, IFA Jobs Singapore, IFA Jobs China, IFA Jobs Asia, IFA Jobs Africa, Offshore Financial Adviser, Work International, Financial Services Jobs, Independent Financial Adviser Jobs, UK Financial Advisers, UK IFA Jobs, UK Level 4 advisers, CII, Insurance, Investment management Jobs, Financial Planning Jobs
Save
Save
Save
Save
Save
Save
Save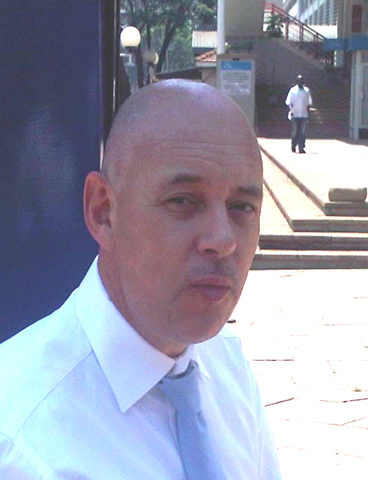 ⬇️ ⬇️ ⬇️
Verifiable LinkedIn Recommendations 
(you might need to be logged in to LinkedIn to view some of these)