WEALTH MANAGEMENT EMPLOYERS
Not all recruiters are equal and in our industry its always recommended to work with experienced specialists.
As you may well know,  commercial / traditional employment agencies assists job seekers from all walks of life in finding work. Some of those firms even charge the job seeker.
Prestige IFA Jobs provide a free post and search service to our company clients. We also provide a very personal service to both employer and candidates.
It is important to note that we are headhunters and that there is a distinct difference between a mass generalist recruiter and a focused headhunter specialist.
For more information about how we can assist your brokerage or firm, please complete the simple form below.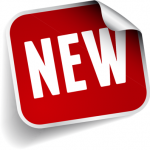 If you have a small IFA practice and you're looking to retire or sell your practice, then please contact us for more information.
Save
Save