IFA CAREER SEEKER
Would you buy a bicycle to be used for professional racing at a Walmart, or look for a high end kitchen appliance at a commercial supermarket?  No , right?
So, where are you currently shopping for your ideal international financial advisor career?
It takes two parties to complete a recruitment process: the company and the candidate.
We would like to help you find your ideal role and help steer your wealth management career. We'll help you do that by getting to know you, by helping to guide you towards your best options and preparing you for an interview.
Job opportunities change every day. We may not place you immediately, but it is our commitment to stay in contact with you.
If you would like some more information, please feel free to contact us via the form below: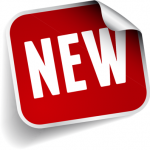 If you have a small IFA practice and you're looking to retire or sell your practice, then please contact us for more information.