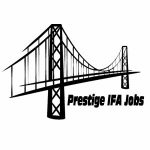 Website advisorjobs Prestige IFA Jobs
As a leading organisation in their sector with offices based across the globe, our client have developed a unique advice proposition which has led to a significant increase in client demand across Switzerland. We have been established in Geneva for over 15 years and are now looking to expand with a new office in Zurich (Zug, more specifically) to cover the northern region.
As a Senior Financial Planner in the Zurich area , you will work in a face to face and online capacity with clients across the north of Switzerland who have made contact with our client Wealth via our inbound marketing strategies or colder outreach using tools such as LinkedIn and email.
Advice in this team will primarily focus on lump sum investing and portfolio management, retirement planning and regular savings, as well as advice on the swiss insurance and three pillar pension schemes. The successful candidates will be working closely with their respective marketing, business development and paraplanning teams who will assist them with the generation of day to day client meetings, alongside the overall growth of their client books.
Our client will provide full support through the Switzerland visa and work permit processes, as well as sponsorship to reach Chartered status.

Desired Skills and Experience:
A proven track record of success in the international advice industry, with a particular focus on UK pension transfer advice.
UK Level 4 Diploma minimum qualification. Ideally US Series 65 or 66 qualified as well.
A pro-active attitude that has led the generation of new business, whilst effectively maintaining client relationships in a holistic fashion.
Ideally experience operating within the Swiss market.

You will benefit from:
An ongoing retainer salary package.
50% – 60% revenue share from new business generated
50% of service fee paid to financial planners on all assets under management
At Financial Planner level in 2018, the average earnings across the business were £156,479. Top performer £585,364
Employment visa and Swiss work permit costs covered by our client
Medical insurance paid for by Our client via group medical cover

Our client Support:
Dedicated business development support, with a 20% pay away on each case submitted by the BDM team.
Administration support provided in-house
Industry exam costs covered by Our client e.g. CISI, CII, LIBF
Company incentives for top performers
Licensing – both IA and SCA licenses in the UAE. Global licensing and terms of business.
Investment Team – Head of Investment Research and Investment Committee providing model portfolios, ad hoc support, weekly & quarterly market updates and ability to co-attend client meetings.
Investment Portal – online web page for clients to view up to date valuations across all providers.
Pension Service – factsheets, TVAS reports, LOA submission and ad hoc support with pension queries. Additional co-attending client meetings/calls for a fee split with an AF7 Pension Specialist.
Marketing – a dedicated marketing team running online advertising campaigns and social media accounts, with the business development team receiving inbound enquiries. Customised new brochures for each Financial Planner.
Research Unit – specific research team identifying profiles and contact information for thousands of prospective clients.
Operations & Compliance – central UK team on-hand to answer ad hoc queries.

Please note: This position would typically suit experienced and CISI / CII qualified UK investment advisory candidates as most of the consumers served by my client are typical EU and UK expatriates.  This position is NOT for someone from the accounting / auditing or financial management profession. This is a client facing, sales and targets driven profession.
Sponsored by: https://www.onpassive.fun