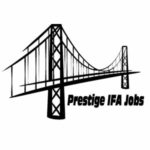 Website advisorjobs Prestige IFA Jobs
Our established and growing IFA client offers a unique opportunity in the offshore industry in Latin America.
Our client is very well positioned in the market with virtually no competitors worth mentioning. There is a fair amount of exposure offering their services to the local population which gives advisors the opportunity to diversify a bit more by not just having to target the usual expat segment as is the case with many other jurisdictions.
RESPONSIBILITIES:
Provide strategic advice across a variety of financial products and services
Assess client's overall financial picture, understand their needs and develop a solid financial plan
Guide clients towards a profitable and secure financial decision
Keep abreast of new industry's trends and research market to back up financial consulting
Comply with all industry rules and regulations
REQUIREMENTS:
Any good Sales Experience
Educated to degree level
Motivated to learn the industry
Target driven
Ability to work in a sales environment
Background in finance or insurance preferable
COMPETENCIES:
Attention to detail
Hard-working and motivated individuals
Confidence and strong interpersonal skills
A flexible and adaptable approach to work
Successful and target-driven individuals
THE COMPANY OFFERS:
Relocation- (Advisors who can prove a minimum level of production over the last 12 months)
Flight costs up to USD 1000
6 month accommodation costs
Airport pick up
USD 1000 draw (loan against future commissions) for the first 3 months
Company cell phone
USP's AND MAIN ADVANTAGES FROM WORKING IN MEXICO:
HUUUGE market. Mexico City comprises of approx 22 million people
Very low cost of living
Vibrant, metropolitan city
Ability to sell to locals as well as expats (not as limited as other places to only expats)
Little to no competition (Local products are considerably inferior)
Large, established coordinator team.
Fantastic, modern office
Quarterly incentives (E.g. Ipads, cruises, weekend breaks etc)
Ongoing training and support
Competitive pay structure
Great atmosphere with a hugely diverse team of people from all over the world (12 countries currently)
Magnificent weather year-round
Please note: This position would typically suit experienced UK / EU / US  and other English speaking Western investment advisory candidates as most of the consumers served by my client are typical Western, EU and UK expatriates.  Experience working in the international wealth management business is a requirement. This position is NOT for someone from the accounting / auditing or financial management profession. This is a client facing, sales and targets driven profession. Please only apply if you have the required experience.Please don't send your CV for any other jobs or professions. Todo el CV debe estar en inglés por favor.
Sponsored by: https://www.onpassive.fun