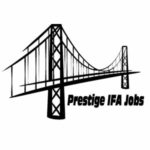 Website advisorjobs Prestige IFA Jobs
My client is an international financial planning and wealth management company. As independent financial consultants, they provides unbiased advice and access to the world's top investment management groups.
Their consultants offer a wealth of experience providing the full spectrum of financial advice from international investment structures for your long-term financial security, portfolio management, and wealth protection, to private equity and venture capital funds.
The company is looking for senior individuals who can collaborate and help build their established offices in Frankfurt,  Germany or work anywhere across Europe.
RESPONSIBILITIES:
Provide strategic advice across a variety of financial products and services
Assess client's overall financial picture, understand their needs and develop a solid financial plan
Guide clients towards a profitable and secure financial decision
Keep abreast of new industry's trends and research market to back up financial consulting
Comply with all industry rules and regulations
REQUIREMENTS:
Experienced offshore consultants with a minimum of 3 years working with international clients (expat clients).
Track record of successful financial guidance
Ability to analyze market's financial data and to provide appropriate data-based advice
Strong communication, negotiation and presentation skills
Accuracy, attention to detail and the ability to explain complex information clearly and simply
Good Microsoft Office skills and knowledge
COMPETENCIES:
Experience in financial services
Attention to detail
Hard-working and motivated individuals
Confidence and strong interpersonal skills
A flexible and adaptable approach to work
Successful and target-driven individuals
PERSONAL ATTRIBUTES:

Strong work ethic; be self-sufficient and able to work both independently and in a team.
THE COMPANY:
They are an award winning wealth management company
They offer increasing level of commissions dependent upon CISI or equivalent qualification levels achieved
The offer an opportunity to buy in to the business after 5 years employment with the company
The company will offer to buy back your book when exiting the business/company
Good opportunities for progression
Lead generation and appointments provided
They regularly run events and seminars to help their consultants get leads and network
They are extremely proactive in sponsorship to grow the brand and generate leads for the consultants
BENEFITS:
Signing package for consultants with existing clients
Up to a 75% share of initial advice fees, plus residual fees on AUM
Share scheme participation – at Senior Partner level
Investor Buy-out scheme when retiring from the business
Qualified leads & appointments"
MINIMUM REQUIREMENTS:

Only candidates with three years' experience at senior level in the financial services industry will be considered for this role. We're not interested in people who change jobs every 6 months, thank you.
Please note: This position would typically suit experienced and qualified UK or other Western advisory candidates as most of the consumers served by my client are typical EU, UK and other Western expatriates. Work permits might also be an issue for non EU / UK passport holders, depending on your nationality. Experience working in the international wealth management business is a requirement. This position is NOT for someone from the accounting / auditing or financial management profession. This is a client facing, sales and targets driven profession. Please only apply if you have the required experience.
Sponsored by: https://www.onpassive.fun