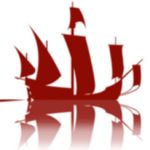 Website Caravel Global
Caravel Global is an established and growing IFA offering a unique opportunity in the offshore industry in Latin America.
Caravel is very well positioned in the market with very little competition. There is a fair amount of exposure offering their services to the local population which gives advisors the opportunity to diversify a bit more by not just having to target the usual expat segment as is the case with many other jurisdictions.
They can appreciate that advisors are always looking for ways to grow and even future-proof their business. They are offering a true value proposition to drive short-term income, long-term capital value and a professional career.
It is in Caravel's  interests to work hard to make your life easier . Our client  will offer you a virtually paperless 'back office' and also paperless product / solution applications  for your clients savings effort, time and money.
If getting the absolute best remuneration rates in the industry is of interest to you, while making sure that costs and fees to clients are kept within very reasonable and below average figures, then this could very well finally be the opportunity all your previous experience have lead up to.
Does this sound like you?
Helping people and soling problems energizes you – you listen to understand and want to provide real value
For you it's not just about selling, but providing actual long term solutions
You are an ethical and honest person, not always the popular choice…but that's you
You're not the average 9-5 clock punching type person who rides a desk. You prefer writing your own uncapped pay check and don't necessarily count on a fixed paycheck
You really love what you do, you're very good at it and you care about your clients. Building meaningful relationships matter to you
Making things happen is very much your ethos. You're proactive and get involved.
You've been around the block a few times with competitors….perhaps even some big industry names, and you're ready for something not necessarily BIGGER, but BETTER!
If you want to avoid the many pitfalls often associated with this sometimes "murky waters" industry, then this might very well be the position you've been waiting for.
What the company wants:
My client is not looking to just fill seats. When you're selected to join this firm, you will become part of something really unique. This will be the entrepreneurial spirit's dream job in the offshore financial planning industry.
Folks they're NOT interested in:
Tire kicking and/or industry Mr or Ms "know-it-alls"
Professional Time Wasters (PTW's)
Responsibilities
You will provide strategic advice across a variety of financial products and services
You will assess client's overall financial picture, understand their needs and develop a solid financial plan
Guide clients towards a profitable and secure financial decision
Keep abreast of new industry's trends and research the market to back up financial consulting
Oversee the course of client's financial plan(s) and update it, if necessary, to ensure profits
Comply with all industry rules and regulations
Requirements:
3 years+ proven working experience as an investment adviser
You will have the capability to build rapport with people from multiple nationalities, jobs and industries
We want hard- and SMART working and motivated individuals
Those with confidence and strong interpersonal skills we want
Strong communication, negotiation and presentation skills is key
Successful and target-driven individuals will be at home with my client
You will have a track record of successful financial guidance in previous roles
You have the ability to analyze financial market data and to provide appropriate advice
You believe in accuracy, attention to detail and have the ability to explain complex information clearly and simply
You have excellent PC knowledge and ability to operate database systems
You will benefit from:
Working in a very popular, tropical, Caribbean type environment
My client is NOT part of an IFA network, so all Terms of business are directly with solution providers
Higher than average rate commissions, paid WEEKLY  as cases issue
Fantastic financial planning solutions specifically with clients fees and costs in mind!
Support provided:
Access to exclusive-, taylor-made, hands-on LinkedIn lead generation and video strategies to help you dominate and stand out from any competitors
Pass any UK CII / CISI exams successfully and my client will cover the costs
Qualifications:
Experienced IFA's only. If you happen to be UK level 4 diploma qualified, or be prepared to work towards this industry benchmark within 6 months of joining, that would be advantageous.
Very competent in spoken and written business English
USP's and advantages for working in Mexico:
HUUUGE market. Mexico City comprises of approx 22 million people
Very low cost of living
Vibrant, metropolitan city
Ability to sell to locals as well as expats (not as limited as other places to only expats)
Little to no competition (Local products are considerably inferior)
Large, established coordinator team.
Ongoing training and support
Competitive pay structure
Great atmosphere with a hugely diverse team of people from all over the world
Magnificent weather year-round
Please note: This position would typically suit experienced UK / EU / US  and other English speaking Western investment advisory candidates as most of the consumers served by my client are typical Western, EU and UK expatriates.  Experience working in the international wealth management business is a requirement. This position is NOT for someone from the accounting / auditing or financial management profession. This is a client facing, sales and targets driven profession. Please only apply if you have the required experience.Please don't send your CV for any other jobs or professions. Todo el CV debe estar en inglés por favor.
Sponsored by: https://www.onpassive.fun