Full Time
2000 Euro per month plus generous commissions USD / Month
Salary: 2000 Euro per month plus generous commissions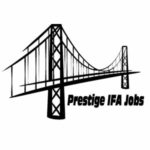 My client is looking to recruit financial advisors to join their new office in Portugal, servicing the needs of expats across Germany. This will be an office-based role where you will spend your day talking to clients about their financial objectives and risk tolerance and then recommend an appropriate financial planning strategy, using both international and local solutions.
This unique opportunity comes with a generous remuneration package and full training on the local German products available. To excel in this tightly regulated role you should already have the appropriate industry qualifications and a good knowledge of the latest international financial products on the market.
Financial Advisor Responsibilities:
Talking to clients to determine their expenses, income, financial objectives, tax status, risk tolerance, insurance coverage and other information needed to develop a financial plan.
Answering client questions about financial plans and strategies and giving financial advice.
Advising strategies for clients in saving and investments, cash management, pension planning, insurance coverage and other areas to help them reach their financial objectives.
Reviewing client accounts and plans on a regular basis to understand if life or economic changes, situational concerns, or financial performance necessitate changes in their plan.
Analyzing financial data received from clients to develop strategies for meeting clients' financial goals.
Preparing or interpreting financial document summaries, investment performance reports, and income projections for clients.
Implementing financial plans or referring clients to professionals within our network who can help them.
Managing and updating client portfolios.
Contacting clients regularly to discover changes in their financial status.
Building and maintaining your client base.
Effective prospecting to gain introductions to new clients by focusing on relationship and being of uncommon value.

Financial Advisor Requirements:
You must have Portugal residence or an EU passport and the ability to live and work in Portugal full-time.
Appropriate qualifications in finance, business or related field.
Minimum of 2 years in a client facing role providing quality financial advice.
Knowledge and understanding of savings and investment and insurance products, including mutual funds, securities and other asset classes.
Proficient in Word, Excel, Outlook and PowerPoint.
Comfortable using a computer for various tasks including use of the company CRM.
Excellent communication, organizational and interpersonal skills (integrity, humility, respect, empathy, discretion).
Ability to work independently but also be a proactive contributing team member.
Strong attention to detail and ability to follow through on projects effectively.
Reporting Skills, Time Management, Attention to Detail, Deadline-Oriented.

Important unique selling points:
You the adviser will NOT be provided with any cold leads. The incoming leads are already filtered by a calling team in Munich. This means that you will be receiving a qualified appointment about the very product you will have been trained on to discuss with the prospect.
For these qualified appointments the closing ratio is high, and the you can then cross-sell into other products and gain referrals.
You will receive a minimum of one qualified appointment every working day. Our client can guarantee this because of the significant amount of money and effort that has been strategically spent on lead generation via the Internet and various partnerships.
The core business has been mainly built on selling healthcare insurance to expats in Germany; this has been very successful due to the ability of the company to generate consistent high-quality leads and appointments. The existing healthcare clients will therefore also be opportunities for you, and is part of why they can guarantee regular qualified appointments.
OTE for the adviser just on the leads supplied and just for Germany pensions biz should be around €120-150k a year. With prospecting for referrals (which pay a higher commission rate than company supplied leads) plus the upsell to offshore products a decent advisor should expect to hit 200K.
Please note: This position would typically suit experienced Western CII or CISI qualified investment advisory candidates as the business would be done with English speaking expats in Germany.  A minimum of 2 years experience working in the wealth management business is a requirement. This position is NOT for someone from the accounting / auditing or financial management profession. This is a client facing, sales and targets driven profession. Please only apply if you have the required investment advisory sales experience.