Full Time
Basic is 3000 AED plus 6000 AED retainer + comms USD / Month
Salary: Basic is 3000 AED plus 6000 AED retainer + comms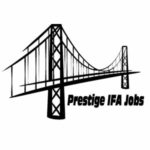 My client is a borderless wealth management firm with global reach from our Head Quarters based in the United Arab Emirates, regulated by the Emirates Securities & Commodities Authority. They are proud to boast a staff of certified and experienced advisors – all of whom work to the exacting standards demanded in highly regulated financial markets.
They are currently looking for  experienced and well-organized Business Development Executives to support their Business Development team in Dubai
The successful candidate will become the central point of contact for colleagues and clients alike and the catalyst for new sales and the overall efficiency of the business development operation.
The ideal candidate can confidently establish first client contacts via the telephone, introduce the company and their service offerings and qualify the interest and potential of prospective clients. The candidate can effectively prescreen large number of contacts and schedule quality phone consultations and face-to-face meetings for the business development team.
The Business Development Executive will assist with business trip appointment schedules and keep the team's meeting schedules up to date and busy. The Business Development Executive will work directly with the team to ensure each team member have sufficient and high quality client telephone and face to face interactions each day.
The goal is to facilitate the team's business development activities to maximize their performance and the long term growth of the organization.
If you enjoy working in a fast-paced, dynamic team environment and have prior offshore advisory sales experience, we would like to hear from you.
The role requires the candidate to: 
Sourcing new prospects through all available mediums
Contacting new prospects via telephone to introduce the business and arrange an appointment
Ensuring all company provided leads are contacted as promptly as possible
Ensuring all company provided leads are handled in the most suitable way
Managing calendars and diaries to ensure meetings are arranged at suitable times
Maintaining a relationship with the prospect though-out the sales process
Following up with any third parties involved in our sales process, including but not limited to: Pension administrators, trustees, life companies
Meeting all KPI's to ensure all company minimum targets are exceeded
Our client value:
Solid interest in building or furthering a career in Financial Services
Those who are willing to learn – all our Wealth Managers must strive to be a minimum of level 4 qualified
High quality professional communicators
Success and target driven
Positive self-motivators
Want to be a part of a firm with exceptionally strong reputation and growing global brand
Start date: ASAP
Remuneration Package:
Basic is 3000 AED plus 6000 AED retainer + between 10% and 14% of the consultants commission depending on what rate they are on.
Please note: This position would typically suit experienced offshore BDM candidates who are familiar with investment product sales. This position is NOT for someone from the accounting / auditing or financial management profession. This is a client facing, sales and targets driven profession. Please only apply if you have the required wealth management telesales experience.
Sponsored by: https://www.onpassive.fun